Bring on the Bubbly!!!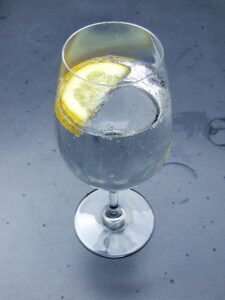 If you like bubbly drinks, such as seltzer, consider purchasing a system to make your own, such as Sodastream. These systems are easy to use and you'll always have your favorite bubbly beverage available at your fingertips! Best of all, you can reuse the bottles and never have to cart heavy bottles home from the supermarket again and you won't have to dispose of single-use climate-unfriendly plastic bottles!
Sodastream, for example, works with refillable CO2 canisters. Simply order new ones, and the prepaid box you receive them in is used to ship back your old canisters. Easy peasy!!!
If you'd like to talk to someone who has experience with this, just email us!