It takes many people to create the Sunday morning atmosphere of welcome, peace, beauty, energy and refuge at North Parish. 
Find the spot that works for you. 
You can volunteer for a one-time commitment as a coffee hour host, usher, guest musician.

You can make a longer commitment as a greeter, worship assistant, Zoom host or to help with our children and youth programs. Training is available.
Sign up online to volunteer for any of these roles with our Sunday team
. 
For questions on any of these roles, email our Membership Coordinator who will answer your questions or put you in touch with the appropriate contact.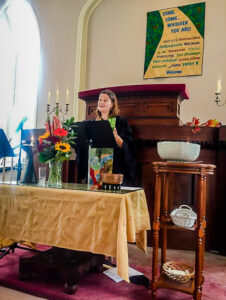 Thank you for helping to create our Sunday experience!