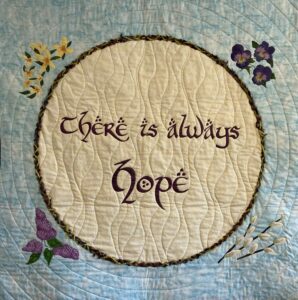 Upcoming Summer Services
July 17th: Inspiring Compassionate Action – Criminal Justice Through a Universalist Lens
July 24th: Practicing Love Through Meditation
Please note:  Summer services will be in-person only, at 10am in the air-conditioned Chapel.  (They will not be zoomed.)
Click here to view all of our upcoming worship services and community events this Summer!
---
A Note on Parking
Our parking at North Parish is not ideal.  There are spaces on Great Pond Road.  There are spaces for those with disabilities and infants right next to the circle in front of the building. You may also park diagonally on the grass on the left side of Academy Road as you head up the hill from the Meeting House.  You can park in front of the Academy Road cemetery. You can park in the town lot near the Youth Center.  The NA Historical Society has a regular 10AM group meeting at the Stevens Center so please consider their lot a last option, and only if there is no room in any other nearly public parking.  Please try avoid the grass in front of our neighbors' homes. Thank you!
Here is an aerial map showing the location of nearby parking.
Did you hear about a service you missed? Wish you could have been there?
You can still see them! Services from 2020 and onward are available on YouTube through our Service Archive.
---
Indoor Programming for Children and Youth
Due to COVID, at this time we are running a modified Faith Formation Program.
Classes will be held indoors on Sundays from 10:00 to 11:00
---
There are many ways to participate in our service. Whether you choose to sit and absorb, stand and sing, or offer your talents to our musical offerings or a reading, we are glad to see you. 
Here are ways that you can contribute to creating our Sunday service: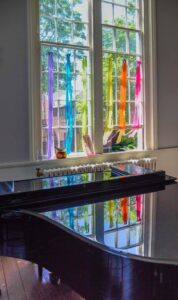 Sunday services are a focal point for worship at North Parish, both in person or close-captioned via Zoom. Whether the more structured service in the Sanctuary from September-June or a more casual gathering in the air-conditioned Chapel during summer months, we offer an hour of rest, beauty, music, laughter, community, simple ritual, provocative words, thoughtful reflections and a chance to step back from the day-to-day anxieties and preoccupations of life.
You can expect a warm welcome regardless of your age, background, family status or interests. You can expect a multigenerational community and a safe, creative, wonder-full environment for children and youth.
Here is a broader glimpse at what you can expect during a Sunday service.