Due to COVID restrictions, we are currently offering an alternative to our regular programs.  Click here for information.
At North Parish, you will find vibrant and multi-faceted programs and community which nurture children from babies and toddlers through 12th Grade. Our programs and our member volunteer leaders help foster and encourage our young ones to embrace life fully, with all of its wonder and mystery as well as its challenges, sorrows and ambiguities by:
Creating caring, safe, and fun spaces where each child is known, heard and can fully participate in their own expressive way
Drawing from the sources and principles of our Unitarian Universalist tradition and using art, music, stories, activities and movement for all learning ages and abilities to help create a life "spiritual toolkit"
Empowering our children and youth to seek truth, stand on the side of love with moral values and to carry their UU faith into the world through the way they live their daily lives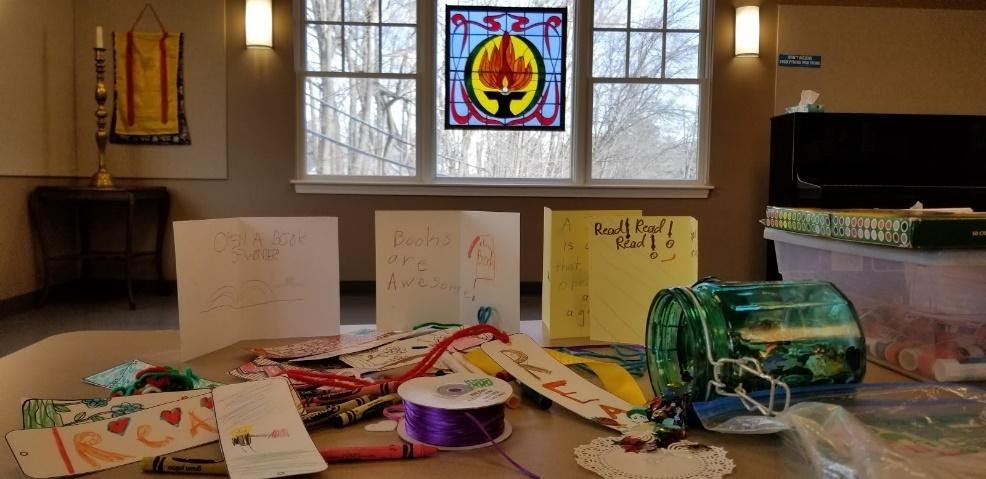 Our goal is to provide a community of open minds, loving hearts, and helping hands; create a space for your children to make friends of all ages and create lasting friendships; help children learn and care about others through multi-generational worship and social action community building projects.
To learn more about our programs, email our Director of Faith Formation or phone the church office.
You can also read more about our programs here:
From kindergarten through high school, our congregation celebrates milestones with our children and their families. Learn more about these milestone celebrations.