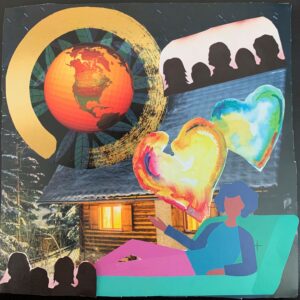 If North Parish enriches your life, becoming a member demonstrates your support of the community that awakens, nourishes, encourages, and inspires you.
Membership at North Parish means…
Helping keep our spiritual community strong by participating in activities
Members make our community thrive by attending Sunday worship, and helping on various committees, task forces, and small groups that make North Parish what it is.
Supporting North Parish financially
While no specific amounts are prescribed, all members are expected to make a fair share commitment of support for each upcoming fiscal year. See Being Stewards and Annual Giving Pledge for more information.
Participating in the democratic governance of our congregation
Members set the mission, budget and policies and all-congregation justice resolutions by voting at congregational meetings.
Members may consider leadership roles on our teams, committees, and governance groups. For information about these roles, see Mission & Governance and Lay Leadership.
Steps to Becoming a Member
We're so glad you are interested in becoming a member of North Parish! These are the recommended actions to take to become a member of our community. (Please note: You do not have to be a member of North Parish to come to services or participate in most of our groups and activities.  All are welcome, so please feel free to join in.)
Get to know us and allow us to get to know you…
Attend a New UU program
We invite you to meet other newcomers while learning more about North Parish through one of our New UU programs.  Watch for announcements in our eNews or email our Membership Coordinator to find out when the next program is scheduled.
Fill out a membership form
Complete our online Membership Form. Our Membership Coordinator will be in touch with you soon. office@membership.org.
Attend a New Member Welcome Ceremony
While not required, we hope you will participate in one of our New Member Welcome Ceremonies so that we may introduce you to the congregation, celebrate your new membership, and welcome you to our community!