I shared some tough history about our denomination last Sunday, revealing how much a part of the mainstream the leaders of the American Unitarian Association were in terms of the Jim Crow anti-Black racism of our country during of the first half of the 20th century. It's not easy to hear, perhaps most of all for our members who are people of color. It's such a betrayal.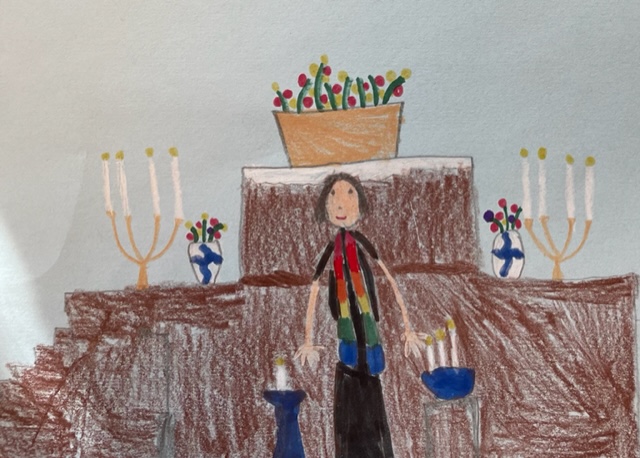 In contrast, the stories of persistence, achievement, and faith of early Black Unitarian ministers (the Rev. Ethelred Brown and Rev. Lewis McGee) as well as other historical figures is inspiring stuff. This Sunday, the Racial Justice Team will be sharing some of these stories and inviting us to learn more about the Black History Banners project which Tina Klein and Lynn Wentzel spearheaded.  It was a huge amount of work and I am so proud of this team!  Related Black History Month events in town continue this next week: a lecture by Gabby Womack about "fears of passing" and the census on Saturday from 1:00 – 3:00, another walking tour next Tuesday the 22nd, the movie King Richard next Thursday the 24th, and a lecture by Kendra Knisley on Elizabeth Freeman next Saturday the 26th.  For more info see Black History Month 2022.
May we all be inspired by those who've made it through tough times and major hurdles before us. Their lives reveal the strength of the human spirit.
Rev. Lee
P.S.  Thank you to everyone who attended the Congregational Finances Info meeting on Sunday afternoon!  I trust in the collective wisdom of the congregation and the possibilities to emerge from "hive mind". (Maybe we can ask Grant Krasnauskas to draw a new picture of what the front of the sanctuary would look like with an accessible pulpit!)
P.P.S. This next week (public school vacation) I will be out of the office but will be checking emails periodically. In case of pastoral emergency, the Rev. Frank Clarkson of the UU church in Haverhill will be on call. In case of crisis, he can be reached at frank@uuhaverhill.org or 603-828-8048.