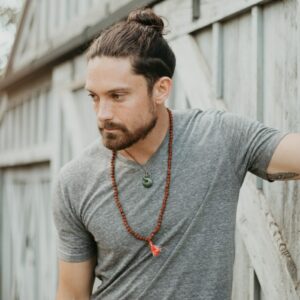 Hailing from the Atlantic coastline of Rhode Island, Will has spent the last decade as the frontman for the New England-based Roots Rock outfit Barefoot Truth. After four albums and 50+ million streams on Pandora & Spotify, he embarked on his solo journey—and has since released three additional full-length albums and traveled the U.S. & Europe several times over.
Showcasing his skills as a multi-instrumentalist, Evans displays technical mastery of live-looping in his shows that include the didgeridoo, steel drums, percussive beatboxing, acoustic guitar, and layers of soulful vocals.
His album "Rise" was nominated for three categories by the New England Music Awards: Album of the Year, Roots Act of the Year, and Video of the Year. The album features deeply personal topics of humanity, compassion, and a reflection of the current political times.