UU Mass Action has a new executive director, Rev Jo Murphy! Rev Jo has joined right in the work to organize UUs in MA to confront oppression, in solidarity with long time frontline partner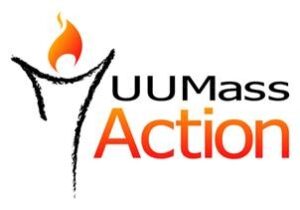 organizations. You can read about Rev Jo here and you can learn about UU Mass Action's current campaigns here. If you're ready for action, here are some opportunities from UU Mass Action:
This Thursday, Dec 9 at 6PM there's a training to become a pen pal for someone who is incarcerated. We have over 50 folks waiting to be matched – sign up for this training to learn more.
Next Monday, Dec 13 we have our Indigenous Solidarity Team Meeting at 6PM, RSVP here.
Next Wednesday Dec 15 @12-1PM we will have our Monthly Action Hour! Learn more and sign up here.
Regional Team meetings will resume in January. If you'd like to join your region's team, please sign up here.