In last week's column, I spoke of the Lunar New Year. Little did we know that in the days to follow, within 48 hours there would be two mass shootings impacting the Asian American community at Half Moon Bay and Monterey Park, California. As Gov. Gavin Newsom said, "Only in America do we see such carnage." There are too many guns in our nation.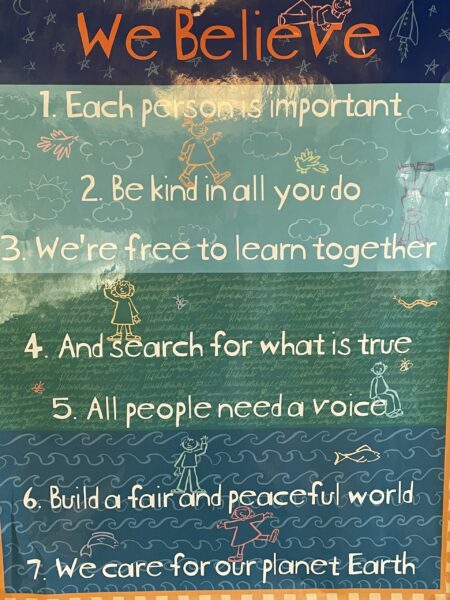 Our young people have easy access to the news and are growing up in frightening times. And so here at North Parish, we try to add to the ballast of love, compassion, creativity and kindness to keep them- and one another- steady. Week by week, we ground ourselves in love and joy, in music, beauty, communal reflection and beloved community.
I encourage you to think about others who might need or welcome what we have here. Invite them to check us out; the worst that can happen is that someone will say "No, thanks," or never show up. If you know folks who haven't been here in a while (and aren't staying home due to COVID), let them know they are missed and invite them to join you on a Sunday. It can be a challenge to try new things or to get back into the "Sunday morning habit". But it can also be an overwhelming world out there, and the more of us there are, the bigger the love and joy we have to share. Our young people, our community, and our companions in the pews are waiting for all that we have to offer.
Hope to see you at the Meeting House,
Rev. Lee