The wheel of the year has turned and Thanksgiving Day is upon us again- that pause before Advent and the secular consumerist season and the Red Bow Fair. For some it means cooking and for others traveling, for some it means a single day off and for others a nice long weekend, for some a gathering with friends and for others gathering with family. There are all kinds of ways to "do" Thanksgiving.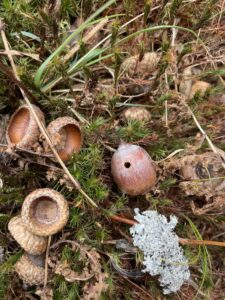 I wish you each the kind of Thanksgiving holiday that you most need- whether boisterous or peaceful, crowded or intimate, exciting or relaxing, mostly indoors or outdoors, or some magic combination thereof. For those of you with a newly empty seat at the table, may good friends and good memories help to fill the void. For those navigating tricky family dynamics, may you find ways to take breaks and take care of yourselves. For those welcoming home college students or young adults or grandchildren, may your hearts- and snack bowls- be full to overflowing. For those spending it without lots of people, may the natural world also be your companion. For those who can't be home this year, may phone calls, photographs, and the kindness of strangers help with the loneliness. May Thanksgiving offer us all a pause- in the midst of making stuffing or watching football- for mindfulness, gratitude and joy.
After receiving a request for a copy of Sunday's meditation, I thought I would share it with you again here. This is from the UU meditation manual Thanks Be For These: Meditations on Life and Death, by the Rev. Dick Gilbert:
"Thank you.
To what or whom I address the words I do not know.
I only know I must speak them.
If no one else hears, no matter.
I need to hear them for myself.
Bubbling up from some hidden well within, they come unbidden.
Blessings have come to me beyond my deserving. This I know.
To be sure there are always moments of pain.
There are times I curse my fate and condemn my lot.
Life from time to time seems- IS– unfair.
My burdens often seem to outweigh my blessings. All this I know.
Still, there is always the gift of life.
Always there are beauty and joy and meaning
lurking beneath the blanket of depression and despair.
Always there are those who lift me.
Always there are lessons to be learned.
Always I would rather BE than not.
Thank you." 

With my wishes for a "happified" Thanksgiving to you all,
Rev. Lee