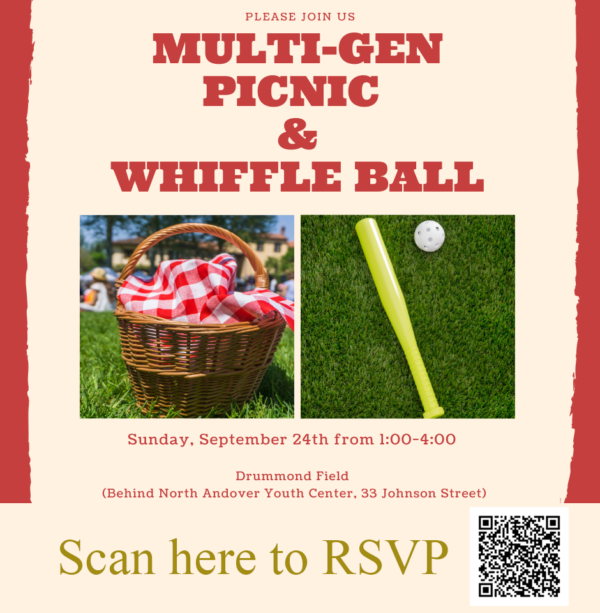 Please join us on Sunday, October 24th as we celebrate North Parish's 376th birthday with an afternoon of gathering together, connection, laughter and games!
Time: 1:00 – 4:00
Location: Drummond Park field, Johnson Street, behind the NA Youth Center and playground area
What to bring: Picnic lunch, blanket or chairs
We will have whiffle bats and balls as well as a t-ball set for younger kids and a kickball available and will break out into teams for some fun game playing together. Come along to play or to cheer! If you have any frisbees or other lawn games or music and speakers that you would like to bring as well, that would be great!
RSVP here to join us. Hope to see you at the field!