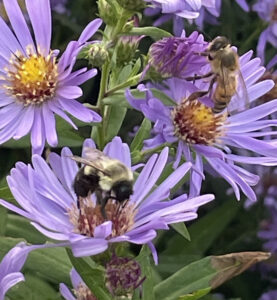 Dear congregation,
Happy Banned Books week*, Oct. 1st – 7th!
*Note to states throughout the nation: This is not a week set aside to ban more books!  It is a week to lift up books that have been banned in the past or, oddly enough, today.
 John Green's quote above makes a lot of sense to me.  Stories are powerful!  They can be mirrors- reflecting our own experience and helping us feel seen, understood and no longer alone.  And they can be windows- a way into seeing and believing those with very different experiences than our own.  Books can spark a sense of belonging and the practice of empathy.  Connections at North Parish can do that too.
A great way to get to know people and find ongoing support at North Parish is by joining a small group of some sort; if you don't know how, just email Mike Antczak or me and we can help. Options include musical groups, support groups, the Sangha, book groups, "Soul Matters" small groups, justice teams, FUN and fundraising teams.
"Soul Matters" small groups meet once a month to reflect on a monthly topic and check-in with each other in person (unless COVID rates are high, when they switch to Zoom.)  In September, the monthly topic was "Welcome";  in October, we shift to the theme of "Heritage".  Here are some of the suggested reflection questions:
What story told by (or about) your ancestors has shaped you the most?
If you could talk to one of your ancestors, whom would you choose? And what would you ask them?
What story do you want to be remembered by?
What rule did your parents break? What broken rule might you be remembered by?
If you could change one thing about your family heritage, what would it be?
If you're not part of a small group, you might enjoy talking about one of these questions with a family member or friends. Stories are powerful… and family stories are perhaps the most powerful of all.
See you at the Meeting House,
Rev. Lee