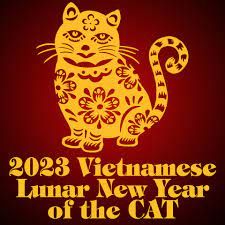 This Sunday, January 22nd, two billion people over the world will celebrate the Lunar New Year according to a calendar in which the months are cycles of the moon. Lunar New Year is a holiday about family reunions, rebirth, abundance and the start of spring. People will gather with family, visit relatives, honor ancestors and household deities, clean and decorate their homes, cook traditional foods, watch fireworks and lantern shows and street dances. For many nationalities, it will be the year of the Rabbit; for Vietnamese people, it will be the year of Cat. I've read that the Rabbit is associated with the moon, grace, beauty and good luck, and the cat with kindness, gentleness and tenderness.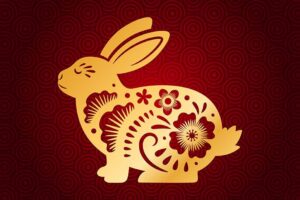 Here in New England, we are still quite far away from the start of spring. Even the Gaelic holiday of Imbolc, the cross-quarter day between the Winter Solstice and the Spring Equinox, is still a few weeks away on February 1st. But in the midst of this germy winter, maybe we can all use a bit of rebirth and abundance and good luck earlier than usual!
Deng Ming-Dao's observations about the moon have me offering a little prayer for the congregation which, like the moon, does not attack or crush others. Like the moon, by our very nature, may we gently influence one another and those around us. May our church be faithful to its nature, and its power never diminished. Blessed be.
Yours in faith,
Rev. Lee
P.S. On MLK Sunday I gave a shout out to the many among us who are engaged in social action; if you are interested in joining any of those efforts, feel free to email me or Communications/ Membership Coordinator Mike Antczak to learn more. RevLee@northparish.org , Membership@northparish.org