North Parish Book/Movie Group
June 8, 2022 @ 7:00 pm

-

9:00 pm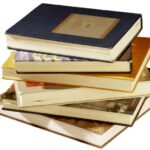 Never Rarely Sometimes Always  – Rent from Amazon Prime for $3.99. 9 copies in library system.
A quiet teenager named Autumn (newcomer Sidney Flanigan) looks like she carries the weight of the world on her shoulders. She's introduced singing her heart out at a talent show—after her classmates have all either lip synced or done dance routines. There's something melancholy in Autumn that's not in most of her peers, and her only friend seems to be her cousin and co-worker Skylar (Talia Ryder). It's not long before we learn what's weighing on Autumn's mind—she's 17 and pregnant. Eliza Hittman, the writer/director of "Beach Rats," returns to Sundance with her best work yet, a powerful drama that's mostly a character study of two fully-realized young women but also a commentary on how dangerous it is to be a teenage girl in America.
North Parish Book/Movie Group meets on the second Wednesday of the month.  Please email Suzanne Adams for Zoom info.