Children & Youth Faith Formation is back in our classrooms & we are looking forward to bringing together some fun faith exploring for this coming year!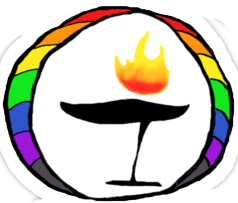 We hope you will join us in class as a young or youth participant or as an adult helper as we fill our Sundays with:
Joy of exploring our church space
Tapping into our inner UU spirit play
Sprinkling in UU magic & wizardry & even a little haunted fun & fundraising
Journeying out to learn from other faiths
Supporting our local communities
Playing games, socializing, growing & bonding with one another while deepening our UU faith
Register your child or youth here. Register to volunteer in our Sunday classrooms here. Or drop by our Children and Youth table on Sunday mornings during Coffee Hour to learn more and to sign up. Hope to see you in the classrooms!