Have you seen the banner of Cato Freeman in front of the church?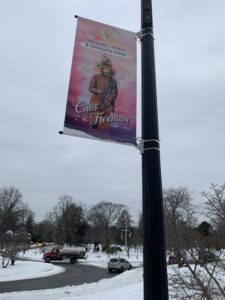 It is one of eight you can find around town.
Please check out the project website for a map of all banner locations, lists upcoming events, including a lecture this evening and two FREE movies being shown in the new Worden Theatre in the renovated Historical Society building.
We kicked off Black History Month with a walking tour of the Old Center held on Saturday Feb. 5th was a success!
Fourteen brave souls bundled up, donned traction on their boots and learned a bit of history.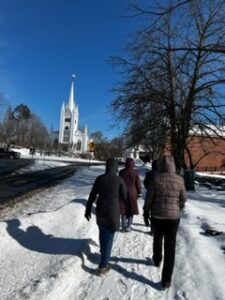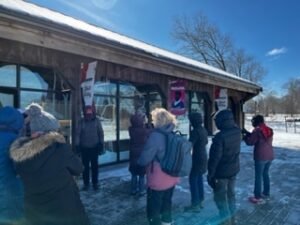 Happily, we did receive a Cultural Council grant award, and we are very grateful for the private donations from within and beyond the church.