How are you, folks?  Can you take a breath and let it out slowly?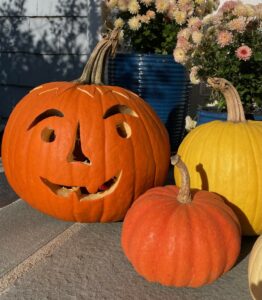 We are entering into late fall and Red Bow Fair prep month, Native American heritage month, the month when many gather with family for Thanksgiving and some Native people gather for a Day of Mourning. We may need to breathe mindfully a bit more often- especially as wars continue, civilian deaths mount tragically and humanitarian needs surge.
The Soul Matters theme for this month is "the gift of generosity". One of the suggested spiritual practices is to "find a way to bring life's generosity to someone's life"- without them knowing that you were involved. Perhaps this is just right for the month with both "Black Friday" and "Giving Tuesday", a month when we engage in the UU Service Committee's Guest at Your Table project, a month when we also participate in a Mitten Tree project.
Here are a few of the Soul Matters suggested reflection questions for the month:
Who taught you the most about being a generous person?
Have you ever wished your parent(s) had been more generous in some way?
How might the storylines and beliefs passed on to you by your family be hemming in what you give to the world?
What storyline might be hemming in your ability to receive the generosity or help of others?
Some say that attention is the rarest and purest form of generosity. Who or what needs the gift of your attention?
How good are you at being generous with yourself?
As we enter into the month of November, may anonymous generosity abound and lift up our hearts.
Yours, watching for frost and lingering fall flowers,
Lee